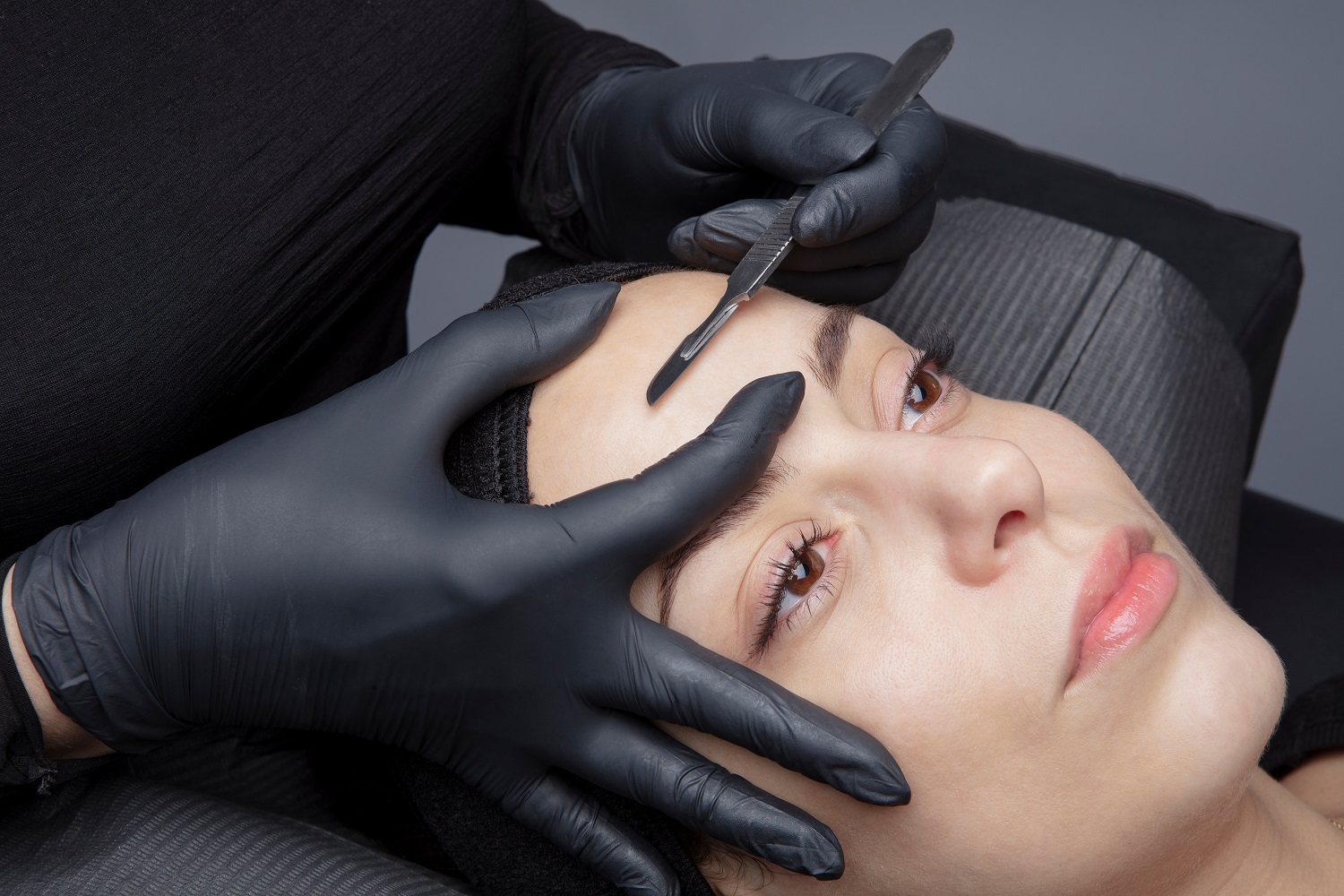 Dermaplaning

in scottsdale, AZ
Dermaplaning is a professional-grade exfoliation treatment that works for all skin types to remove dead skin cells to reveal a more radiant complexion. It is a non-invasive anti-aging and skin rejuvenation treatment, delivering immediate results for a glowing complexion.
The most common results include reducing fine lines, minimizing the appearance of pore size, and diminishing acne scarring. Some of the added benefits involve removing unwanted facial hair, which contributes to an overall brighter appearance and allows at-home topical skincare products to penetrate and deliver active ingredients, allowing them to work more efficiently. Ready to experience the benefits of dermaplaning in Scottsdale, AZ? Book your appointment online to get started!
Dermaplaning Facial Treatments at Source of Health
Advanced Dermaplaning Treatment
Dermaplaning is a non-invasive, safe, and painless treatment designed for anti-aging and skin rejuvenation, delivering immediate results for glowing, smooth skin. Removing dead skin cells and vellus hair leaves a radiant complexion for a night out on the town, a special event, a wedding, or a photoshoot. With the added benefits of extractions and a specialty mask, your aesthetician will customize your experience by including facial extractions, a specialty mask, and target blemishes and fine lines with the addition of LED Light Therapy, leaving a radiant and revitalized complexion.
Brighten the appearance of your skin with this customized three-step facial procedure combining a thorough exfoliation, a skin-specific chemical peel solution, and specialty finishing products to accommodate all skin types. Added benefits include the removal of facial "peach fuzz," a smooth and glowing complexion, and allowing for the delivery of your skincare products to penetrate more effectively. This treatment is ideal for those looking to reduce the appearance of fine lines and wrinkles, hyperpigmentation, laxity, dullness, and skin imperfections.
This procedure sloughs off surface debris while adding the benefit of removing excess vellus hair (peach fuzz), leaving your skin evenly exfoliated and prepared to receive further treatment. This service is available for those who would like to upgrade their skincare treatment. This ADD-ON can enhance the overall results of other procedures offered.
Frequently Asked Questions
Why Choose Source of Health?
Source of Health is more than just a medical spa and wellness practice; it's a sanctuary that seamlessly blends safety, efficacy, and luxury. Using state-of-the-art technologies, our adept professionals deliver results-driven, personalized care in a trusted and comfortable setting. Our conservative yet innovative approach is tailored to meet your individual needs, all while upholding the highest medical and ethical standards. This exquisite fusion of top-notch medical care and unparalleled comfort distinguishes the Source of Health experience, making us your premier destination for quality wellness and aesthetic services. Discover a haven where luxury and effective care coalesce, all designed with you in mind.
This place is incredible! No need for resort spa treatments anymore. They have an incredible array of treatments
I had the best experience with Lindsay Sorr. I went for a cool peel laser treatment and I am loving my skin. The texture and look of my skin is so smooth and vibrant. I am excited to go back for another treatment!
I love Dr Feria at Source of Health! She is beyond amazing! I go there for cupping and Sculptra treatments and I wouldn't go anywhere else! Besides the fact that she treats me like a friend who she genuinely cares about the treatments are amazing! And Tori at the front desk is always so sweet and happy! I'd recommend this place to ANYONE and EVERYONE!
Dr Sorr has been my naturopath for a year now and he's is very knowledgeable and professional to work with. I love getting my vitamins via drip therapy and keep up on my health with my doctor. Highly recommend trying him out and meeting the staff.