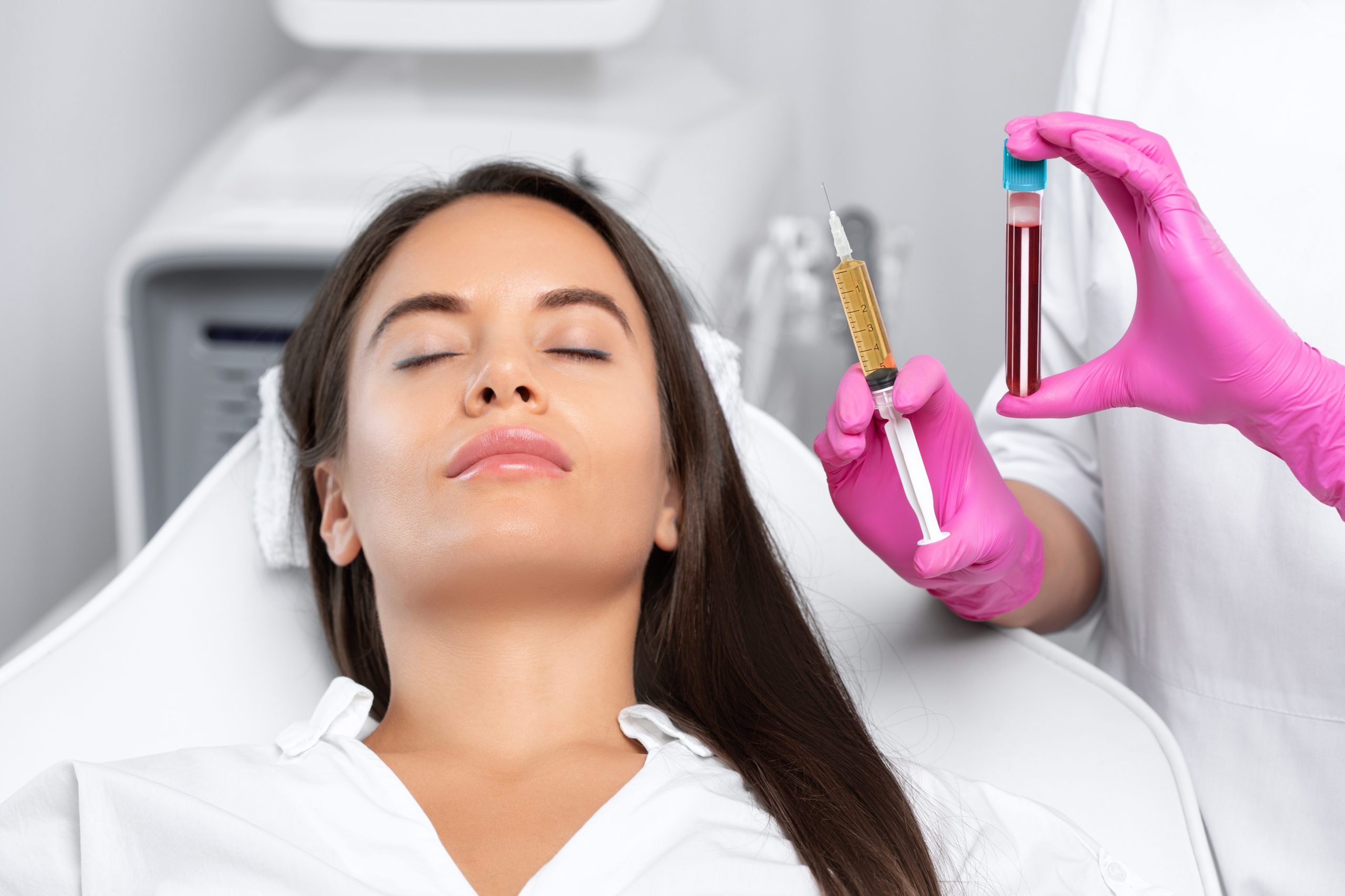 Natural Growth Factors

in scottsdale, AZ
Natural Growth Factor is a concentration of platelets from whole blood which contains potent growth factors used to stimulate healing and repair of tissue. Discover the Natural Growth Factor Injections Therapy treatments we have available to help reach your goals.
Visit our Scottsdale, AZ office where our biostimulating medicine doctors excel at stimulating the body to heal itself without drugs or surgery. Our biostimulating medicine doctors use a total body and systems approach to repair, regrow or replace damages incurred to the body, naturally, at the cellular level. This gives us the opportunity to customize a Natural Growth Factor Injections Therapy treatment plan for you and treat current health concerns, as well as long term health issues.
WHAT IS NATURAL GROWTH FACTOR INJECTIONS THERAPY?
Natural Growth Factor Injections is a very popular treatment here in Scottsdale, AZ. As a trendsetting city, the field of biostimulating medicine has emerged as the leading edge in healthcare and Natural Growth Factor Injections injections are a key piece of this. Composed of key growth factors found in platelets, Natural Growth Factor Injections therapy treats soft tissue injuries such as tendons, ligaments, muscles, and joints. Celebrity stars, top athletes, and weekend warriors have experienced amazing results with Natural Growth Factor Injections therapy.
Platelets are well known for their ability to stop bleeding, but they are also responsible for much more. When platelets reach an injury, they release Growth Factors. These growth factors are small proteins that direct the healing process. PDGF, VEGF, and TGF-B are a few of the very important signals that wake up tissue repair cells, increase tissue proliferation, blood vessel formation and alert the immune system to the area.
Natural Growth Factor Injections therapy contains 5-10 times as many growth factors than whole blood. It is a purified and concentrated solution of platelets that supercharges the healing process. It is especially helpful for the areas of low blood flow and degenerative spaces.
WHAT SHOULD I EXPECT DURING A NATURAL GROWTH FACTOR INJECTIONS THERAPY TREATMENT?
At your treatment visit, we first draw a small amount of blood from your arm. We then spin the whole blood in a centrifuge to separate it into its constituents. The constituents represent the red blood cells, white blood cells, and the plasma. The plasma goes through a second spin to separate and concentrate the platelets and the Natural Growth Factor Injections is finished.
After using a local anesthetic, the Natural Growth Factor Injections solution is injected into the treatment area often using ultrasound guidance. The growth factors will begin to signal the healing response over the next few days. It is completely normal to experience swelling and pain at the area. Over the next few weeks to months the desired effect will be reached.
Natural Growth Factor Injections Therapy Treatment Areas & Uses
The biostimulating doctors at our Scottsdale office will be able to make Natural Growth Factor Injections Therapy recommendations based on the initial consultation. Our team strives to understand your current situation and what you would like to accomplish. Below are some common treatment areas and uses for Natural Growth Factor Injections Therapy.
Benefits of Natural Growth Factor Injections
Benefits of Natural Growth Factor Injections
Frequently Asked Questions
Why Choose Source of Health?
Source of Health is more than just a medical spa and wellness practice; it's a sanctuary that seamlessly blends safety, efficacy, and luxury. Using state-of-the-art technologies, our adept professionals deliver results-driven, personalized care in a trusted and comfortable setting. Our conservative yet innovative approach is tailored to meet your individual needs, all while upholding the highest medical and ethical standards. This exquisite fusion of top-notch medical care and unparalleled comfort distinguishes the Source of Health experience, making us your premier destination for quality wellness and aesthetic services. Discover a haven where luxury and effective care coalesce, all designed with you in mind.
This place is incredible! No need for resort spa treatments anymore. They have an incredible array of treatments
I had the best experience with Lindsay Sorr. I went for a cool peel laser treatment and I am loving my skin. The texture and look of my skin is so smooth and vibrant. I am excited to go back for another treatment!
I love Dr Feria at Source of Health! She is beyond amazing! I go there for cupping and Sculptra treatments and I wouldn't go anywhere else! Besides the fact that she treats me like a friend who she genuinely cares about the treatments are amazing! And Tori at the front desk is always so sweet and happy! I'd recommend this place to ANYONE and EVERYONE!
Dr Sorr has been my naturopath for a year now and he's is very knowledgeable and professional to work with. I love getting my vitamins via drip therapy and keep up on my health with my doctor. Highly recommend trying him out and meeting the staff.