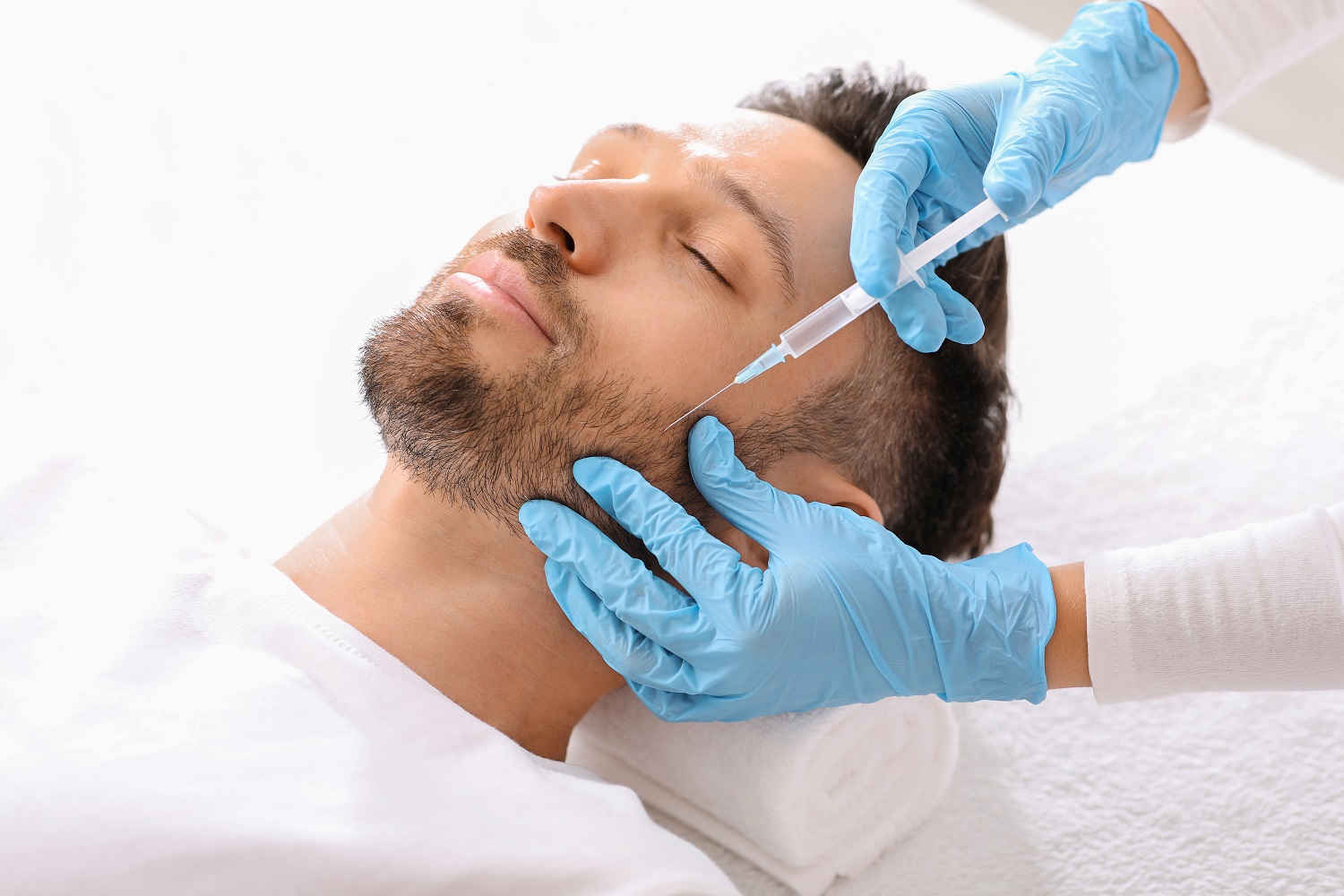 Sculptra

in scottsdale, AZ
Improve your facial volume, correct lines, wrinkles, and folds in the face with our safe and effective Sculptra treatments in Scottsdale, AZ. Sculptra is a poly-L-lactic acid (PLLA) injectable cosmetic filler that stimulates collagen production, restores facial volume, treats deep lines, and gives a more youthful appearance.
WHAT ARE SCULPTRA INJECTIONS?
Sculptra injections are a medical aesthetic injectable used for treating lines, wrinkles, and folds on the face to give a more youthful look.
Sculptra is quickly becoming the filler of choice by many patients due to its long-lasting results. The main ingredient in this filler is poly-L-lactic acid (PLLA), a synthetic form of lactic acid. One unique aspect of this filler is that it works gradually, giving you a more natural and softer look over time.
Sculptra injections work differently than most fillers. It contains poly-L-lactic acid (PLLA), which stimulates your body to produce more collagen naturally. The production of collagen enables the skin to thicken its volume over time. This helps to restore fullness to facial wrinkles and folds gradually. It's injected into the skin to help eliminate facial lines and wrinkles and results in a softer and more youthful appearance. You may see some initial improvements after your treatment, but it can take up to a few months to see your treatment's full effects. The average treatment consists of three injections that are spread out over three to four months. Schedule your free consultation at our Scottsdale, AZ location, and a Source of Health professional can help you with a treatment plan.
6 Ways Sculptra Rejuvinates Your Appearance
Improve your facial volume, correct lines, wrinkles, and folds in the face with our safe and effective injectable treatments.
Frequently Asked Questions
Why Choose Source of Health?
Source of Health is more than just a medical spa and wellness practice; it's a sanctuary that seamlessly blends safety, efficacy, and luxury. Using state-of-the-art technologies, our adept professionals deliver results-driven, personalized care in a trusted and comfortable setting. Our conservative yet innovative approach is tailored to meet your individual needs, all while upholding the highest medical and ethical standards. This exquisite fusion of top-notch medical care and unparalleled comfort distinguishes the Source of Health experience, making us your premier destination for quality wellness and aesthetic services. Discover a haven where luxury and effective care coalesce, all designed with you in mind.
This place is incredible! No need for resort spa treatments anymore. They have an incredible array of treatments
I had the best experience with Lindsay Sorr. I went for a cool peel laser treatment and I am loving my skin. The texture and look of my skin is so smooth and vibrant. I am excited to go back for another treatment!
I love Dr Feria at Source of Health! She is beyond amazing! I go there for cupping and Sculptra treatments and I wouldn't go anywhere else! Besides the fact that she treats me like a friend who she genuinely cares about the treatments are amazing! And Tori at the front desk is always so sweet and happy! I'd recommend this place to ANYONE and EVERYONE!
Dr Sorr has been my naturopath for a year now and he's is very knowledgeable and professional to work with. I love getting my vitamins via drip therapy and keep up on my health with my doctor. Highly recommend trying him out and meeting the staff.