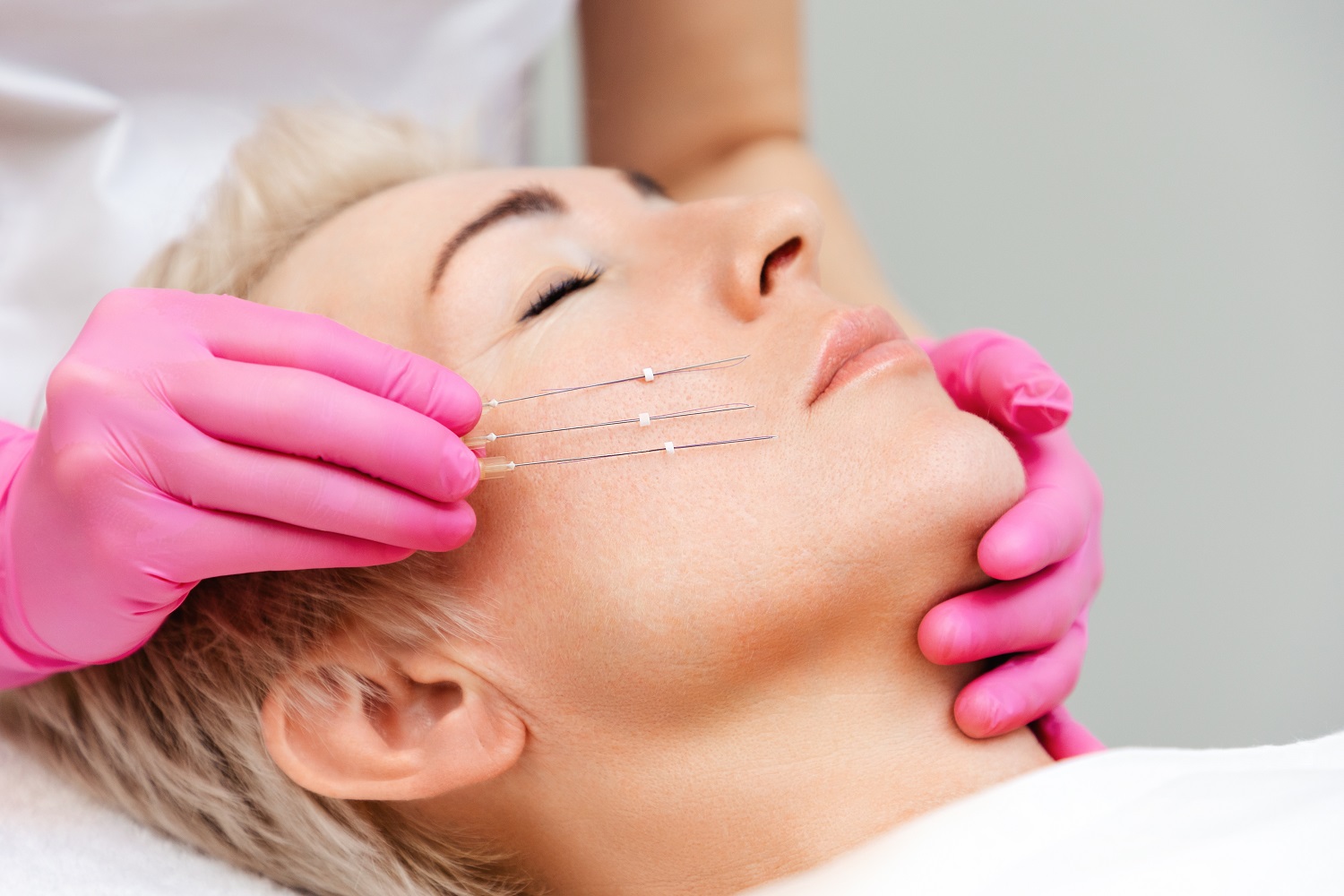 PDO Threads

in scottsdale, AZ
Are you looking for a solution that is highly effective and innovative to combat the signs of aging? Look no further than PDO Threads, a cutting-edge treatment offered at Source Of Health in Scottsdale, AZ. This remarkable procedure utilizes PDO (Polydioxanone) threads to lift and tighten sagging skin, resulting in an appearance of youthfulness and rejuvenation.
PDO Threads offer a non-surgical alternative to a facelift, providing a natural-looking lift and tighter skin without the downtime or risks that are associated with surgery. This treatment can be used on various areas of the face and body, such as the cheeks, brows, jawline, neck, arms, abdomen, and thighs. Results are visible immediately, and as collagen production is stimulated, the benefits become even more prominent. On average, the results last from 12 to 18 months. PDO Threads are suitable for both men and women who want to rejuvenate their appearance without undergoing surgery.
How Do PDO Threads Work In Scottsdale, AZ?
Tiny, dissolvable threads made of PDO are carefully inserted into the target areas, stimulating the production of collagen and elastin. As these threads dissolve over time, they create a supportive mesh under the skin, lifting and tightening it naturally. This process not only improves skin laxity but also enhances the overall texture and tone of the treated areas.

Take your first step towards a more youthful and revitalized appearance with PDO Threads at Source Of Health in Scottsdale, AZ. Contact Source Of Health today to schedule your consultation and discover the transformative power of this groundbreaking treatment.
Frequently Asked Questions
Why Choose Source of Health?
Source of Health is more than just a medical spa and wellness practice; it's a sanctuary that seamlessly blends safety, efficacy, and luxury. Using state-of-the-art technologies, our adept professionals deliver results-driven, personalized care in a trusted and comfortable setting. Our conservative yet innovative approach is tailored to meet your individual needs, all while upholding the highest medical and ethical standards. This exquisite fusion of top-notch medical care and unparalleled comfort distinguishes the Source of Health experience, making us your premier destination for quality wellness and aesthetic services. Discover a haven where luxury and effective care coalesce, all designed with you in mind.
This place is incredible! No need for resort spa treatments anymore. They have an incredible array of treatments
I had the best experience with Lindsay Sorr. I went for a cool peel laser treatment and I am loving my skin. The texture and look of my skin is so smooth and vibrant. I am excited to go back for another treatment!
I love Dr Feria at Source of Health! She is beyond amazing! I go there for cupping and Sculptra treatments and I wouldn't go anywhere else! Besides the fact that she treats me like a friend who she genuinely cares about the treatments are amazing! And Tori at the front desk is always so sweet and happy! I'd recommend this place to ANYONE and EVERYONE!
Dr Sorr has been my naturopath for a year now and he's is very knowledgeable and professional to work with. I love getting my vitamins via drip therapy and keep up on my health with my doctor. Highly recommend trying him out and meeting the staff.