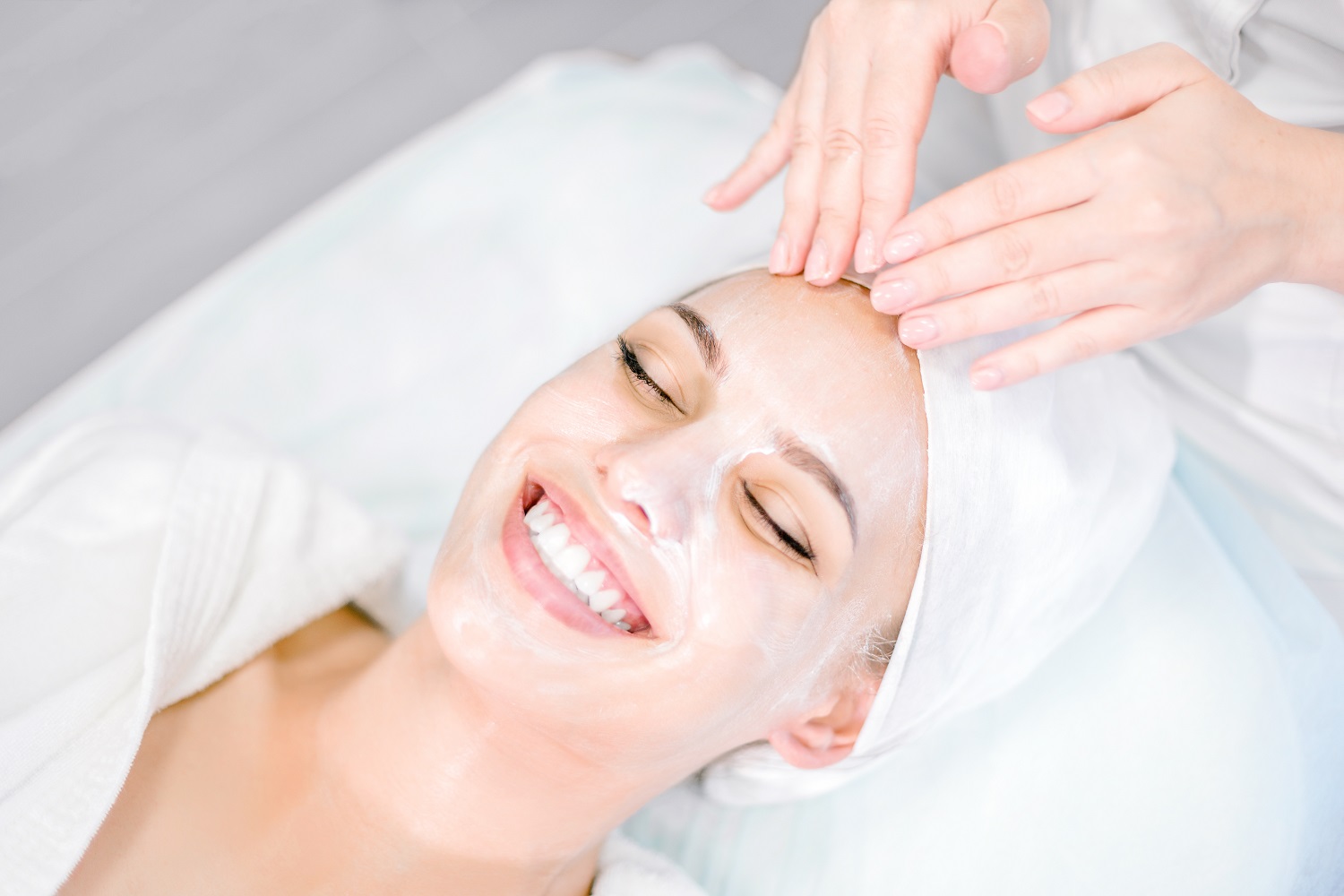 Facials

in scottsdale, AZ
Facials are therapeutic skincare treatments tailored to address various skin concerns, from acne and dryness to signs of aging. These treatments cleanse, exfoliate, and nourish the skin, promoting a clear, well-hydrated complexion that looks youthful and radiant. Facials in Scottsdale, AZ, offered by Source of Health, are designed to treat the face, neck, and décolletage areas. Suitable for both men and women of all skin types, Facials can provide immediate results, with the skin often appearing brighter and feeling smoother right after the treatment. Depending on the Facial and individual skin concerns, results can last several weeks. For optimal skin health and radiance, regular Facials are recommended. If you're in Scottsdale, AZ, and are considering a Facial treatment, Source of Health is your premier destination for expert skincare. Book your appointment online, and let us help you achieve your skin goals!
LED Light Therapeutic Facial
Experience the transformative effects of our LED Light Therapy Facial, harnessing the combined benefits of red and blue light. This Facial is ideal for those aiming to reduce facial wrinkles and fine lines, as the red light promotes collagen production, giving a youthful appearance. The combination of lights also soothes and heals acne-prone and irritated skin, revealing a smoother, healthier complexion. Dive into the incredible benefits of LED light therapy with this harmonizing Facial for a refreshed and balanced skin.
Addressing skin-specific concerns requires expert care. Our seasoned aesthetician can tackle immediate issues and provide insights to achieve and maintain enduring results. Advanced skincare solutions are customized to individual needs using top-tier products that cater to diverse skin conditions.
Treat Me Signature Facial
For those desiring a bespoke skincare journey, this Facial offers an in-depth skincare consultation preceding your treatment. Our proficient aesthetician will evaluate your skin, understand your aspirations, and curate a Facial treatment exclusively for you. Immerse yourself in a session prioritizing you and your skin's distinct requirements.
Frequently Asked Questions
Why Choose Source of Health?
Source of Health is more than just a medical spa and wellness practice; it's a sanctuary that seamlessly blends safety, efficacy, and luxury. Using state-of-the-art technologies, our adept professionals deliver results-driven, personalized care in a trusted and comfortable setting. Our conservative yet innovative approach is tailored to meet your individual needs, all while upholding the highest medical and ethical standards. This exquisite fusion of top-notch medical care and unparalleled comfort distinguishes the Source of Health experience, making us your premier destination for quality wellness and aesthetic services. Discover a haven where luxury and effective care coalesce, all designed with you in mind.
This place is incredible! No need for resort spa treatments anymore. They have an incredible array of treatments
I had the best experience with Lindsay Sorr. I went for a cool peel laser treatment and I am loving my skin. The texture and look of my skin is so smooth and vibrant. I am excited to go back for another treatment!
I love Dr Feria at Source of Health! She is beyond amazing! I go there for cupping and Sculptra treatments and I wouldn't go anywhere else! Besides the fact that she treats me like a friend who she genuinely cares about the treatments are amazing! And Tori at the front desk is always so sweet and happy! I'd recommend this place to ANYONE and EVERYONE!
Dr Sorr has been my naturopath for a year now and he's is very knowledgeable and professional to work with. I love getting my vitamins via drip therapy and keep up on my health with my doctor. Highly recommend trying him out and meeting the staff.