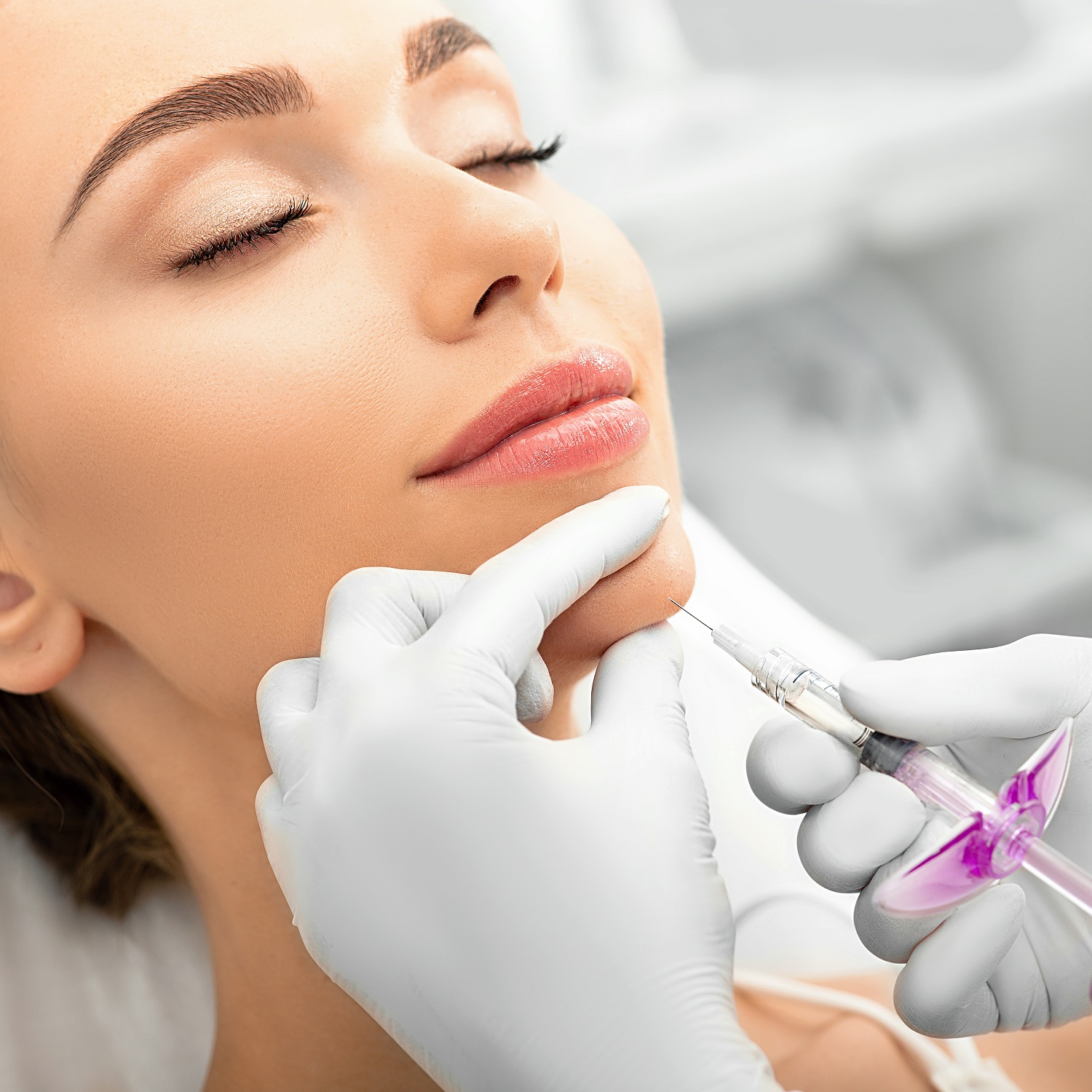 Radiesse

in scottsdale, AZ
Lift and define your appearance, while getting rid of those unwanted facial lines and wrinkles with our safe and effective Radiesse filler procedures done at our medical spa located in Scottsdale, AZ. This minimally invasive, quick procedure without surgery and scars is a fast way to look and feel younger. Radiesse are dermal fillers made up of calcium hydroxyapatite (CaHA) gel microspheres that help to increase collagen production which is used to smooth out facial wrinkles, folds, and gives a more youthful appearance.
Radiesse is an injectable filler that is used to smooth and plump wrinkled or folded areas mainly around the face. As Radiesse works, it stimulates naturally-occurring collagen beneath your skin, which starts working immediately. This is a customer favorite because this injectable can last up to two years with no downtime needed. This popular treatment is most often used in the skin surrounding the mouth and nose. The ingredients found in Radiesse are nontoxic, non allergenic, and very compatible with your body's natural tissues.
Radiesse is an injectable filler that is made up of calcium hydroxyapatite (CaHA) gel microspheres that get to work immediately once you're injected. The CaHA is made up of little ions of phosphate and calcium, which already occur naturally in your body. Once the Radiesse is injected, the gel initially does the majority of the work filling the volume you want. As you give it time, the CaHA will stimulate your naturally occurring collagen production, allowing your skin to end up producing more of its own filler. This process mimics the connective tissue which helps create a structure. This is due to the hydrogen, oxygen and carbon. Due to this science, treatments can last up to two years due to the CaHA absorbing back into your body, leaving your collagen in place.
Frequently Asked Questions
Radiesse: (Calcium Hydroxyapatite) is a collagen stimulator that builds volume back up in areas of loss.
This is one of the most common questions we are asked, how long do fillers last? Every person is different. Typically these products can last anywhere from 6 months to just over a year. Your first treatment will determine your body's ability to hold a filler as everyone's individual metabolisms and lifestyles can speed up the breakdown of the product used. Best practice for use of fillers is to check-in at about halfway through the expected timeframe. At that visit, we determine just for you whether to add a little more or wait longer. Dermal Fillers are used in conjunction with a total skincare program. Holistic Functional Medicine with nutrition, hormone balancing, and lifestyle modifications can extend the life of your treatments.
Why Choose Source of Health?
Source of Health is more than just a medical spa and wellness practice; it's a sanctuary that seamlessly blends safety, efficacy, and luxury. Using state-of-the-art technologies, our adept professionals deliver results-driven, personalized care in a trusted and comfortable setting. Our conservative yet innovative approach is tailored to meet your individual needs, all while upholding the highest medical and ethical standards. This exquisite fusion of top-notch medical care and unparalleled comfort distinguishes the Source of Health experience, making us your premier destination for quality wellness and aesthetic services. Discover a haven where luxury and effective care coalesce, all designed with you in mind.
This place is incredible! No need for resort spa treatments anymore. They have an incredible array of treatments
I had the best experience with Lindsay Sorr. I went for a cool peel laser treatment and I am loving my skin. The texture and look of my skin is so smooth and vibrant. I am excited to go back for another treatment!
I love Dr Feria at Source of Health! She is beyond amazing! I go there for cupping and Sculptra treatments and I wouldn't go anywhere else! Besides the fact that she treats me like a friend who she genuinely cares about the treatments are amazing! And Tori at the front desk is always so sweet and happy! I'd recommend this place to ANYONE and EVERYONE!
Dr Sorr has been my naturopath for a year now and he's is very knowledgeable and professional to work with. I love getting my vitamins via drip therapy and keep up on my health with my doctor. Highly recommend trying him out and meeting the staff.