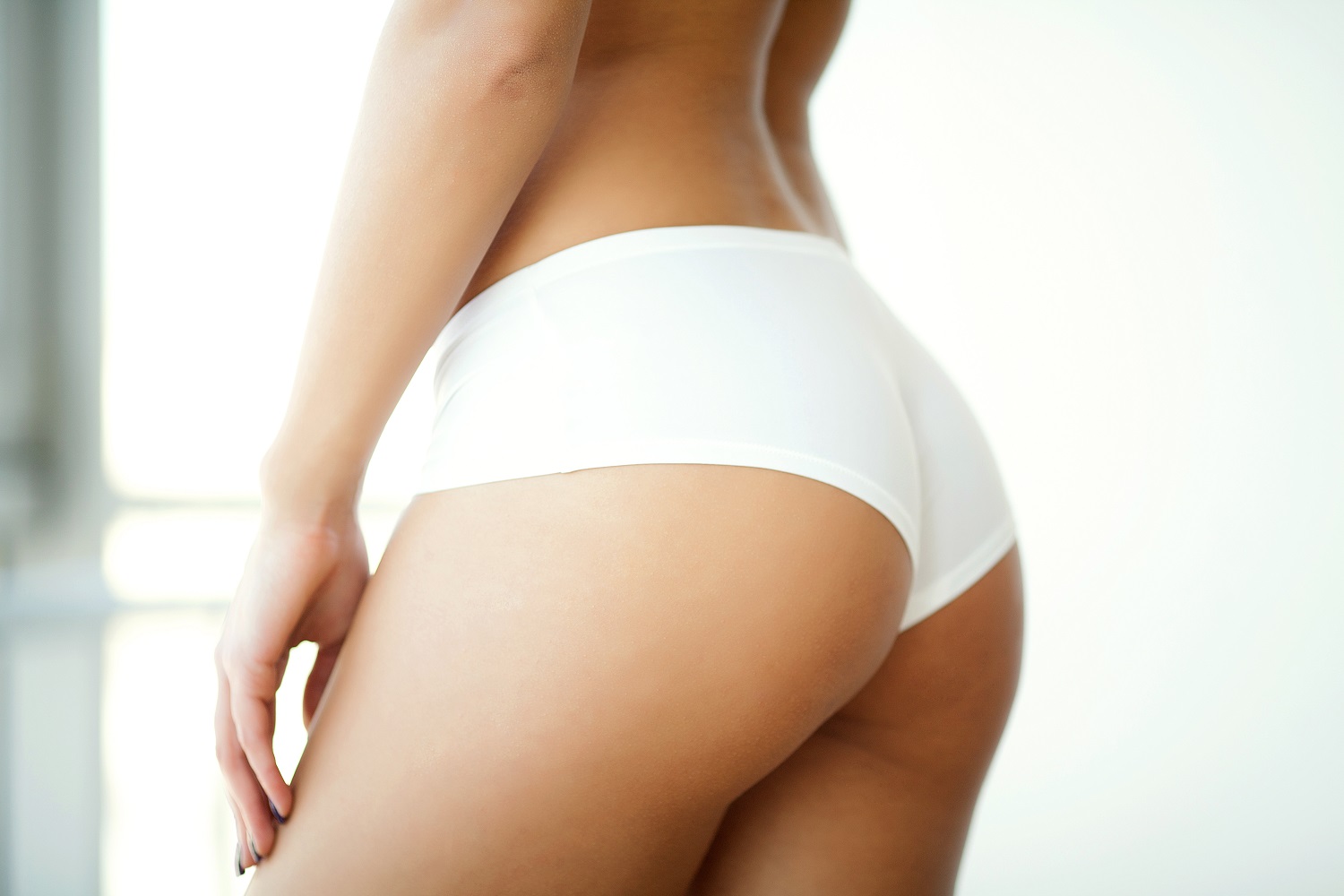 Biosculpt Booty

in scottsdale, AZ
Contour and enhance your figure with our Body Sculpt Booty using Sculptra treatments at our med spa in Scottsdale, AZ. This non-surgical, quick procedure is an effective way to emphasize your curves and boost your confidence. Body Sculpt Booty with Sculptra is an injectable treatment that stimulates your body's natural collagen production to increase volume and improve the shape of your buttocks. It's a non-invasive alternative to surgical procedures, offering natural-looking, long-lasting results.
WHAT IS BODY SCULPT BOOTY WITH SCULPTRA?
Body Sculpt Booty with Sculptra is a non-invasive treatment using Sculptra, an injectable substance, to enhance the shape and volume of the buttocks. Sculptra is composed of poly-L-lactic acid, a biocompatible and biodegradable substance that stimulates the body's natural collagen production. When injected, Sculptra works within the deep dermis of the skin to rejuvenate collagen production and gradually restore volume. Over time, this leads to a natural enhancement of the buttocks' shape and contour. This non-surgical approach offers a safe, effective, and long-lasting alternative to traditional surgical procedures, providing natural-looking results that can significantly boost your confidence.
WHAT SHOULD I EXPECT AFTER BODY SCULPT BOOTY WITH SCULPTRA TREATMENT?
Body Sculpt Booty with Sculptra is a non-invasive procedure that doesn't require downtime. You can resume your regular activities directly after treatment. You should avoid strenuous activities for at least 24 hours following the procedure.
You can expect results within a few weeks after the treatment, with optimal results occurring after a few months as your body produces new collagen. These results can last up to two years. Any minor side effects or redness usually subside within 24 hours of the treatment.
6 Ways Body Sculpt Booty With Sculptra Rejuvenates Your Appearance
Source of Health Scottsdale is here to enhance your curves and boost your confidence with our Body Sculpt Booty with Sculptra treatments.
Benefits of Body Sculpt Booty
Frequently Asked Questions
Why Choose Source of Health?
Source of Health is more than just a medical spa and wellness practice; it's a sanctuary that seamlessly blends safety, efficacy, and luxury. Using state-of-the-art technologies, our adept professionals deliver results-driven, personalized care in a trusted and comfortable setting. Our conservative yet innovative approach is tailored to meet your individual needs, all while upholding the highest medical and ethical standards. This exquisite fusion of top-notch medical care and unparalleled comfort distinguishes the Source of Health experience, making us your premier destination for quality wellness and aesthetic services. Discover a haven where luxury and effective care coalesce, all designed with you in mind.
This place is incredible! No need for resort spa treatments anymore. They have an incredible array of treatments
I had the best experience with Lindsay Sorr. I went for a cool peel laser treatment and I am loving my skin. The texture and look of my skin is so smooth and vibrant. I am excited to go back for another treatment!
I love Dr Feria at Source of Health! She is beyond amazing! I go there for cupping and Sculptra treatments and I wouldn't go anywhere else! Besides the fact that she treats me like a friend who she genuinely cares about the treatments are amazing! And Tori at the front desk is always so sweet and happy! I'd recommend this place to ANYONE and EVERYONE!
Dr Sorr has been my naturopath for a year now and he's is very knowledgeable and professional to work with. I love getting my vitamins via drip therapy and keep up on my health with my doctor. Highly recommend trying him out and meeting the staff.