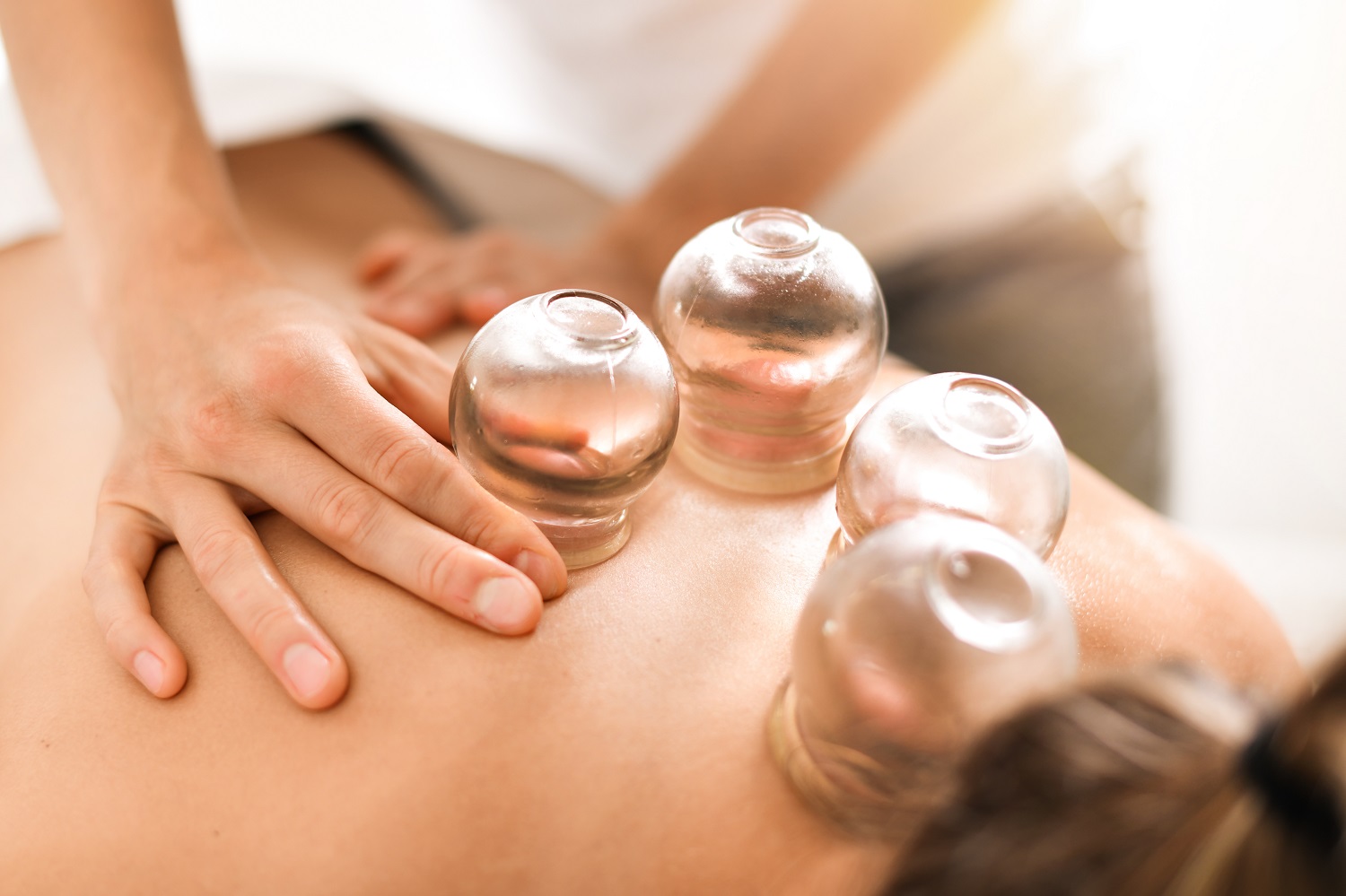 Cupping Therapy

in scottsdale, AZ
Traditional Chinese medicine meets modern science physiotherapy. Cupping therapy is an effective, fast, and affordable way to alleviate chronic pain, tight muscles, and to destress from life. Whether you're looking to reduce pain, relax your muscles, or heal, we have a wide variety of personalized cupping therapy treatment plans just for you. No matter what your goals are, you'll be able to talk to one of our consultants here in Scottsdale, AZ, to figure out the best plan for you.
Cupping therapy is a form of alternative medicine in which rounded cups are placed purposefully on one's back and suction is induced to stimulate the flow of blood beneath the skin. These cups are first applied to tight muscles allowing them to develop. Over the next few minutes, the cups begin to do their work leaving varying degrees of bruises. The darker the color of the bruise means the more difficulty that area has with circulation. Next, the cups are removed and then one cup is lightly passed across the back like a massage to untether knots of fascia. As therapies are received every 2-4 weeks, the areas become better equipped with blood flow and less knots or restrictions are noted.
Benefits of Cupping Therapy
Benefits of Cupping Therapy
Common Issues That Cupping Therapy Help With
Cupping Therapy benefits help pain relief and more! Perhaps you saw Michael Phelps in the 2016 Summer Olympics with these mysterious circular bruises on him? Why would someone intentionally get bruises or "hickeys" from cupping? Is it safe and what are the cupping therapy benefits? Cupping aka decompression myofascial release is not a new fad or trend in pain management at all. Along with acupuncture and herbal medicine, it is an ancient therapy in traditional Chinese medicine that has been used for over 5,000 years! Below are some common issues that cupping and acupuncture at our Scottsdale office can help with.
Frequently Asked Questions
This place is incredible! No need for resort spa treatments anymore. They have an incredible array of treatments
I had the best experience with Lindsay Sorr. I went for a cool peel laser treatment and I am loving my skin. The texture and look of my skin is so smooth and vibrant. I am excited to go back for another treatment!
I love Dr Feria at Source of Health! She is beyond amazing! I go there for cupping and Sculptra treatments and I wouldn't go anywhere else! Besides the fact that she treats me like a friend who she genuinely cares about the treatments are amazing! And Tori at the front desk is always so sweet and happy! I'd recommend this place to ANYONE and EVERYONE!
Dr Sorr has been my naturopath for a year now and he's is very knowledgeable and professional to work with. I love getting my vitamins via drip therapy and keep up on my health with my doctor. Highly recommend trying him out and meeting the staff.